Jon Sharp, President – Inspired by a succession of great guitar teachers including Michael Bautista, Patrick Francis, Steve Lin and Ben Zussman, Jon has studied music formally at West Valley Community Colleg
e and at San Jose State University where he received his Masters degree in Classical Guitar performance in 2009. Along the way he has performed with the San Jose State University Guitar Quartet as well as the San Jose State Collegium Musicum early music group. Jon has also played in Master Classes for acclaimed guitarists Adam Holzman, Martha Masters, Berta Rojas, James Smith, Scott Tenant, Jason Vieaux and Andrew York. In the Bay Area he was an active Board member of the South Bay Guitar Society and remains a member of the Guitar Foundation of America. He has performed at public events including Tapestry for the Arts Festival, the Alameda Guitar festival, San Jose Concert for Hope, musical theater & numerous private events. He has taught guitar classes for the East Union High School District – Adult program, as well as teaching privately for a number of years. Jon's playing at Fresno VA was featured in the LA Times.
He takes his guitar wherever he goes. It is not unusual to find him practicing outdoors or under a mosquito net on camping trips. Official Website
---
Berto Boyd, Artistic Director and Public Relations – Berto Boyd began his musical training on the piano at age 5 and has been playing guitar for 30 years. A rigorous musician and a careful researcher,
Berto has studied in Spain and performed throughout the United States with some of the world's finest Flamenco, Classical and Jazz artists. Born into a family of artists, which includes famed lead singer, Brandon Boyd of the multi-platinum band Incubus, he is one of the rare and few Americans who has dedicated his musical dreams to mastering the art of the Spanish guitar and composing original Flamenco music.
He currently resides in the great Pacific Northwest where he is now the Artistic Director of the Corvallis Guitar Society, the Musical Director of the newly formed group Flamenco Pacifico, and the owner of the international guitar instruction series, Flamenco Guitar Class. He is endorsed by Hannabach Strings, Shelton-Farretta Guitars, and MiniFlex Mics.
PROFESSIONAL
Berto Boyd is recognized as one of the top professionals in the music industry. As a former music broker/owner of BertoFlamenco Productions in Santa Barbara, CA, he regularly employed over 35 of SoCal's finest Classical, Jazz and Flamenco musicians for many high-end private events, corporate events, and for many well-known celebrities.
Berto's debut album "Esmeralda" was released in 2003 featuring all original Flamenco compositions. In 2017, he released the debut album "Convivencia" with his group Flamenco Pacifico. Additionally in 2017, he performed in the finale concert of Chintimini Chamber Music Festival Classical works by Castelnuovo-Tedesco and Boccherini with a string quartet. In 2015, he was commissioned to transcribe the monumental guitar score for Avalon – Suite for Flamenco guitar and Chamber Orchestra by Jose Luis de la Paz, which he performed during its' debut at the Miami Dade Auditorium. Other performance credits highlights include: Opening for the Gypsy Kings at Britt Fest with Flamenco Pacifico in 2015 as well as performances at the Oregon Shakespeare Festival and Oregon Country Fair 2015 and 2016, "Flamenco Guitar – Past * Present * and Future" with Ben Woods at the Jewelbox Theater in Seattle, WA 2014, "An Evening of Guitar" with Berto Flamenco y Ritmo Gitano at PCPA Theaterfest in Santa Maria, CA 2008, Co-Musical Director/Guitarist for "Calle Flamenca" with Bailes Ferrer in Miami 2006, Musical Director/Guitarist for "Flamenco en Concierto" and "Tarde Flamenca" at the Fountain Theater in Hollywood, CA 2006, and Musical Director for "Arte y Pasion" with award winning Flamenco dancer Timo Nuñez at the Center Stage Theater Santa Barbara, CA 2004.   Official Website
---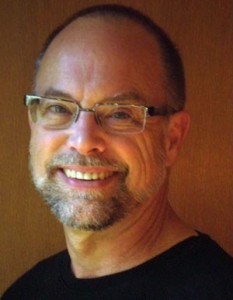 Tom Strini, Board Member – Tom holds a bachelor's degree in music theory and composition and a master's in classical guitar performance. That background prepared him for a long career as a writer; Strini was music and dance critic at the Milwaukee Journal Sentinel for 27 years and then senior editor of an arts-centric online magazine. Upon arrival in Corvallis in September of 2014, he joined the Guitar Society and started dusting off his technique. He also teaches at Oregon State University in the Honors College, School of Writing, Literature and Film, and in the Art Department.
---
Steve Stratton, Board Member – In 2018, Steve decided to take up the guitar again after a 40 year hiatus while working and raising a family.  His early musical life included singing in some of the great cathedrals in England with a touring boy's choir, and playing guitar in various blues/rock bands in his high school years.  Now retired from a career in environmental engineering, he spends his time traveling, golfing, fly fishing, and now learning to play classical guitar under the watchful eye of Cameron O'Connor.  Steve brings a wealth of experience in non-profit management to the Corvallis Guitar Society, and a passion for his new endeavor.
---
Cody Jaffe, Webmaster – Cody was born and raised in Davis, California, where his love for music started on the piano and saxophone, before learning the guitar. Starting with a love for blues & classic rock influenced by the vinyl records of his parents, Cody's musical preferences expanded as he was exposed to new, diverse music, shown through his growing vinyl collection which includes: classic rock, blues, classical, folk, electronic, singer/songwriter, indie, reggae, and ambient music.
Outside of music, Cody loves to travel and had two stints as an English teacher in Thailand and Spain, before moving to Corvallis to work as a transcriber for deaf & hard of hearing students at Oregon State University.
Cody is very thankful to his fellow colleague and board member, Sonya Springstead, for introducing him the Corvallis Guitar Society and all the wonderful events it does to expand the guitar and music scene in the area.