Nikola Dimitrijevic in Salem!
March 16th @ 4pm featuring Zak Zundel and Isaac Engel at the Louck Auditorium.
Check out details and opportunity to book tickets on Isaac's Website:
https://isaacengelmusic.com/live-at-the-louck-1
Meet the Musicians
Nikola Dimitrijevic
Nikola Dimitrijevic is a graduate of Portland State University and nearing the end of a master's program at the University of Texas San Antonio, where he has been studying under the renowned guitarist Isaac Bustos.
A sense of gratitude and a desire to give back to the community where he got his start as a professional brings Nikola back to Oregon.
His playing is clear and beautiful and in this master's recital he will be performing some of the greatest music ever penned, including the great Chaconne in D Minor by Johann Sebastian Bach.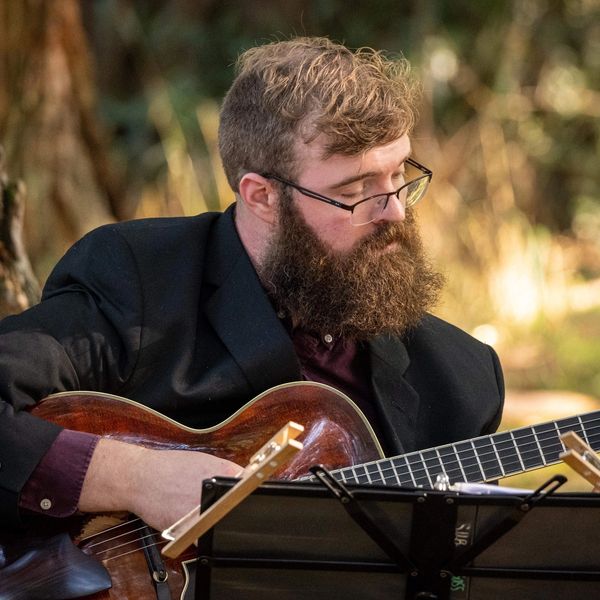 Zak Zundel
Zak Zundel is a musician and educator living in Salem, Oregon. While he is primarily a jazz guitarist Zak is also comfortable playing and teaching mandolin, ukulele, bass, and banjo and has performed in styles spanning 500 years of popular music. The patience and curiosity that led to all these musical finds are also hallmarks of Zak's teaching.
When not teaching privately Zak can be occasionally found performing in the Salem area or spending time with his wonderful wife and their darling daughter.
Isaac Engel
Isaac Engel is a classical guitarist from Oregon – a teacher, performer, and composer. At a young age, he fell in love with the sound of the Spanish guitar and has pursued a professional career ever since. He plays Latin, Spanish, modern, and Baroque music and his dream is to help people hear how beautiful life is.
Recent highlights include performing in the McNary Theatre production of Mary Poppins, as the Corban Theatre Camp musical accompanist, and for wineries and corporate events. He is currently serving as a board member for the Corvallis Guitar Society. You can read more about him at isaacengelmusic.com